How to sign up to a paid plan
Step 1: Open the Hot Desk app in Slack and click the "Sign up" button.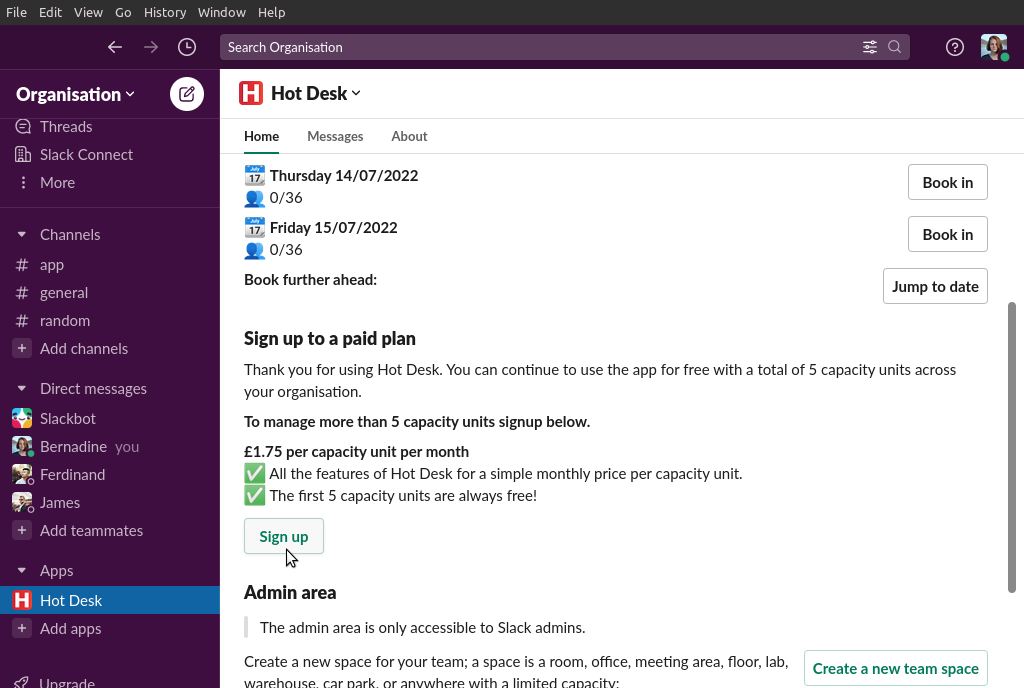 Step 2: Enter the total capacity of your workspace and click the "Next" button.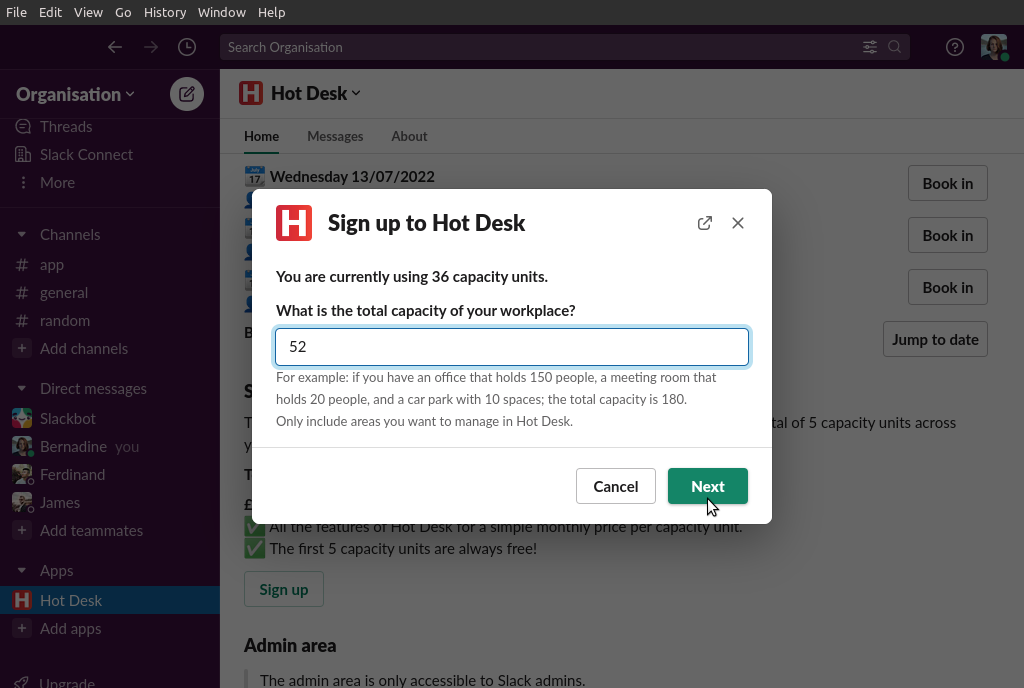 Step 3: Click the "Pay now" button. A browser window will open and take you to our payment provider.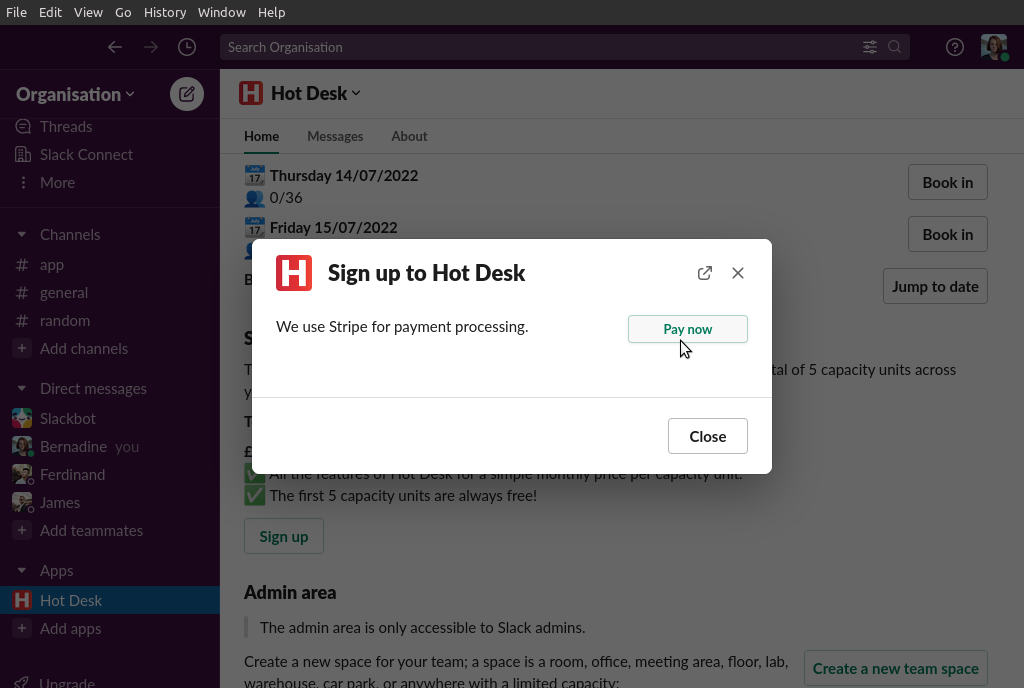 Step 4: Complete your payment details and click the "I'm purchasing as a business" checkbox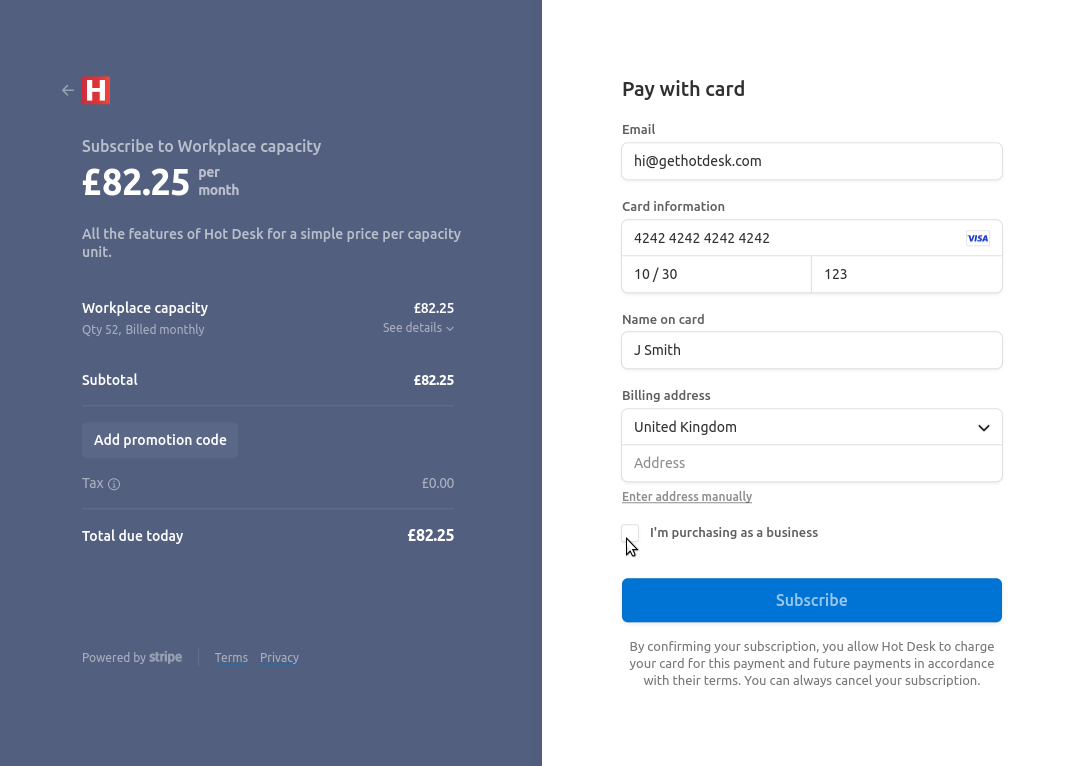 Step 5: Complete your business name and tax ID then click the "Subscribe" button.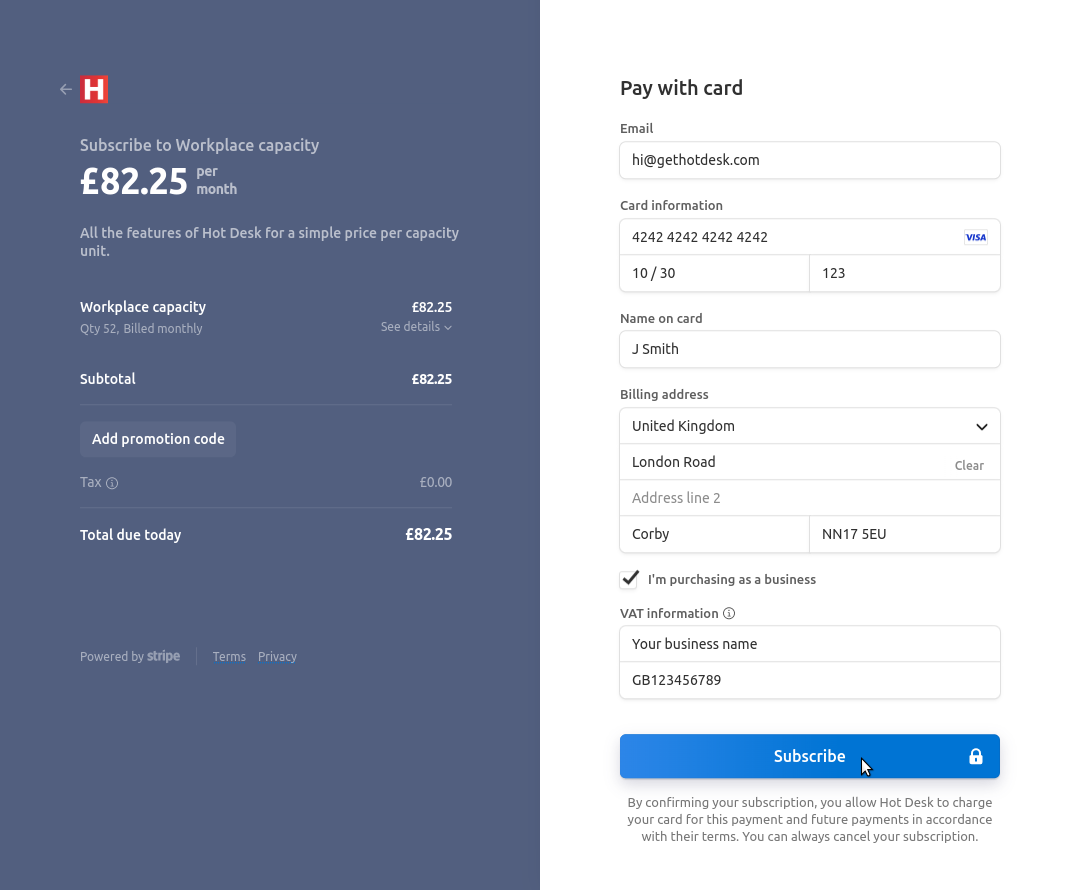 Done! You can close the browser tab and return to Slack.