How to book a desk for a guest or visitor
Step 1: Open the Hot Desk app within Slack.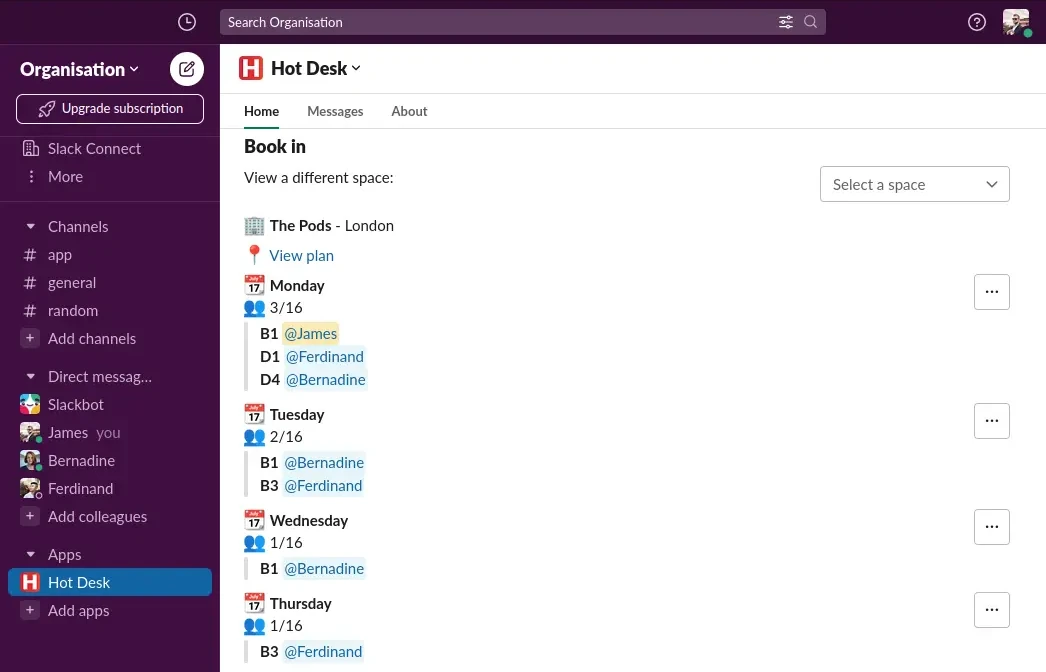 Step 2: Click the dropdown next to the day you want to book.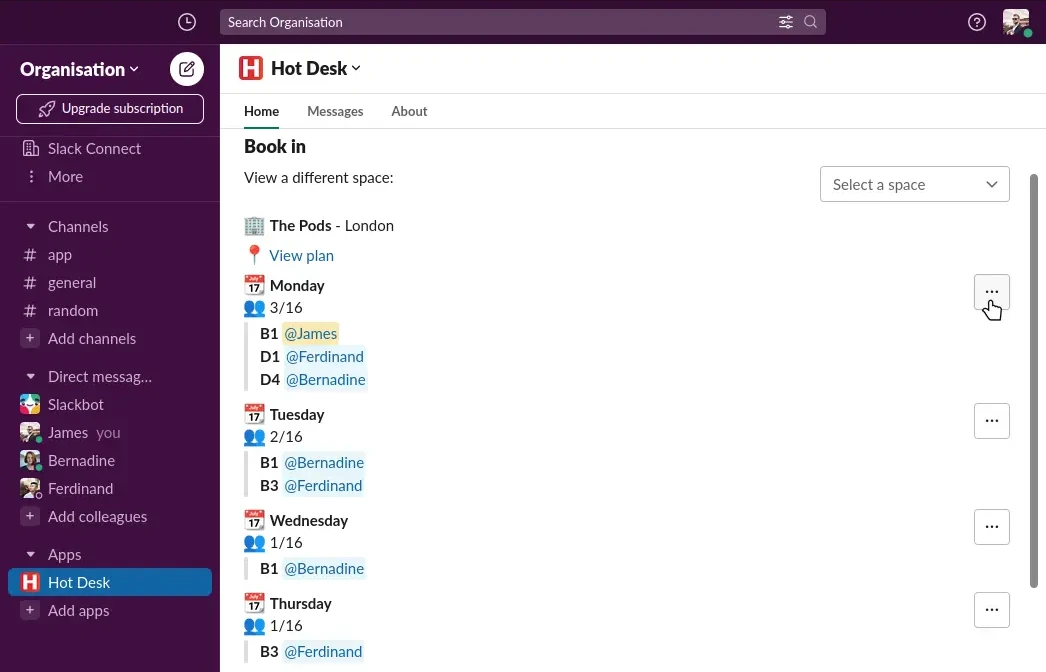 Step 3: Click "book for a guest".
Step 4: If this is the first guest in your organisation you can enter the name of the guest and click "next".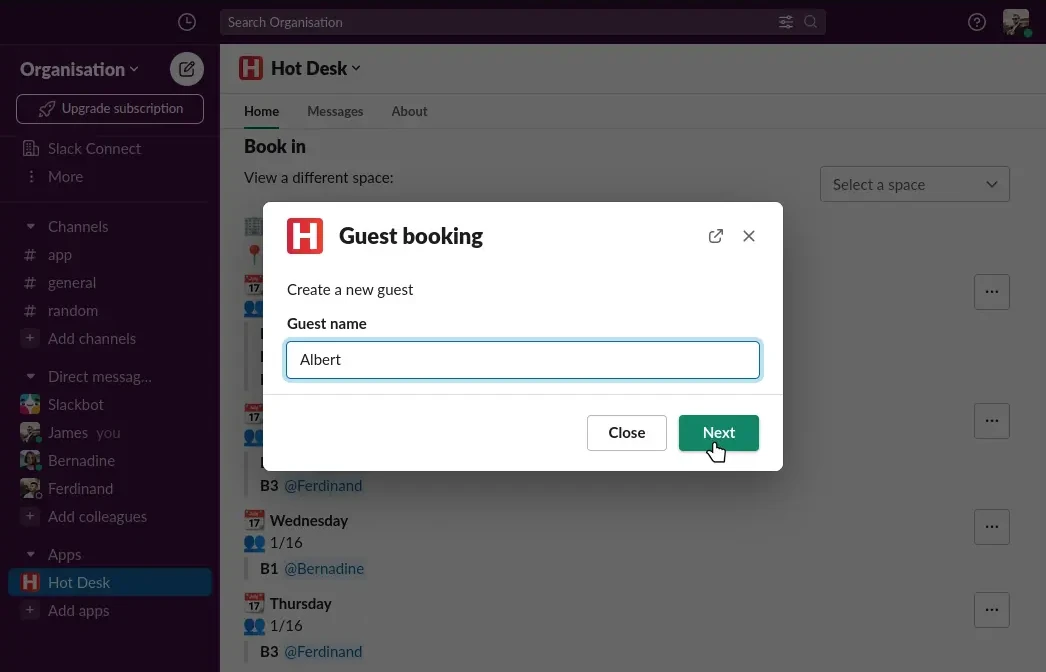 Step 5: Select the guest from the dropdown. If the guest isn't in the dropdown click "new guest" and enter their name as described in the previous step.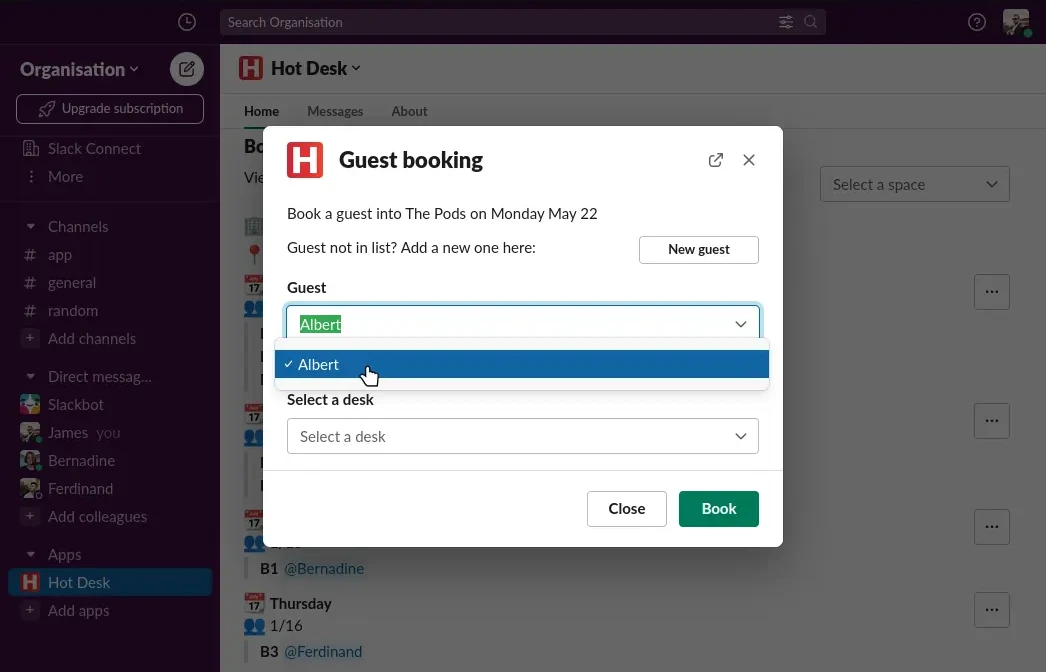 Step 6 (optional): Select the desk ID the guest will use (if desk IDs are enabled).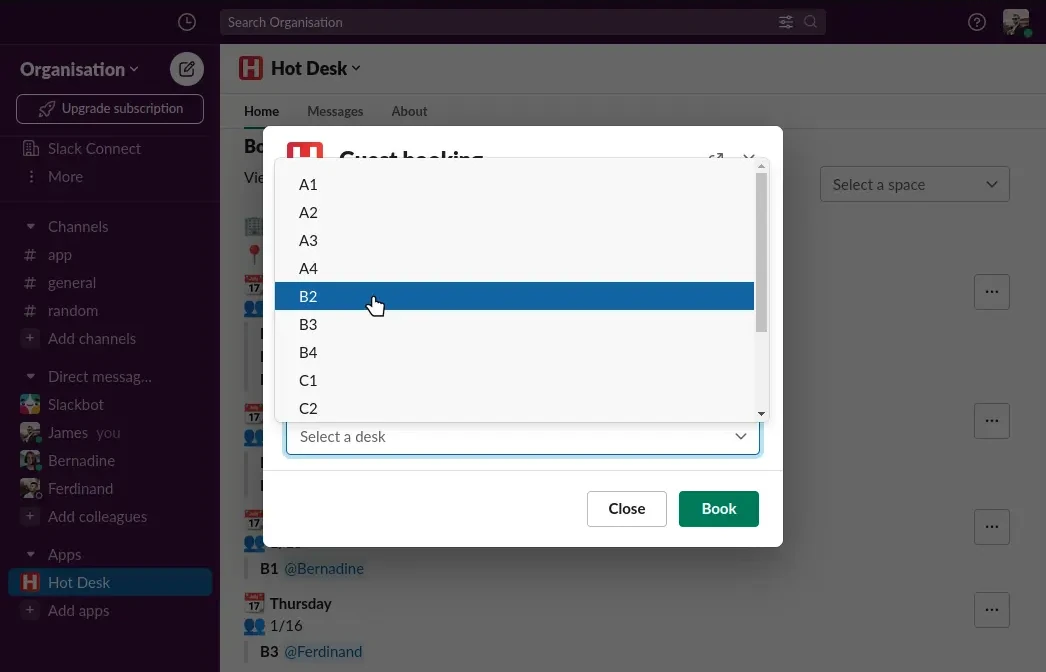 Step 7: Click the "book" button.