How to book a meeting room
Step 1: Open the Hot Desk app within Slack.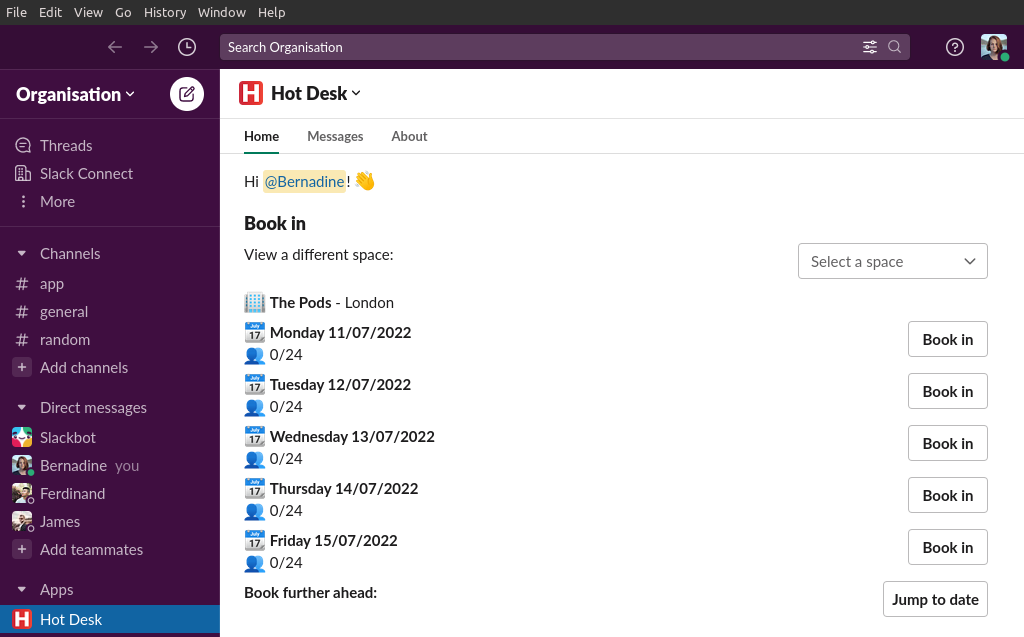 Step 2 (optional): Select the space you want to book from the dropdown.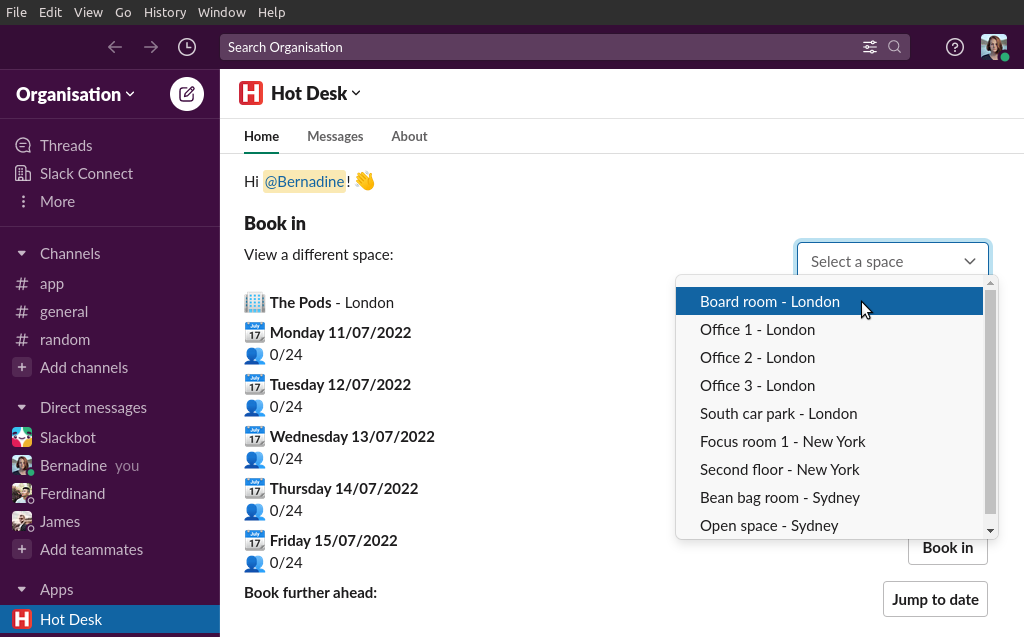 Step 3: Find the day you want to book, if the day is not visible use the "Jump to date" button to view future dates.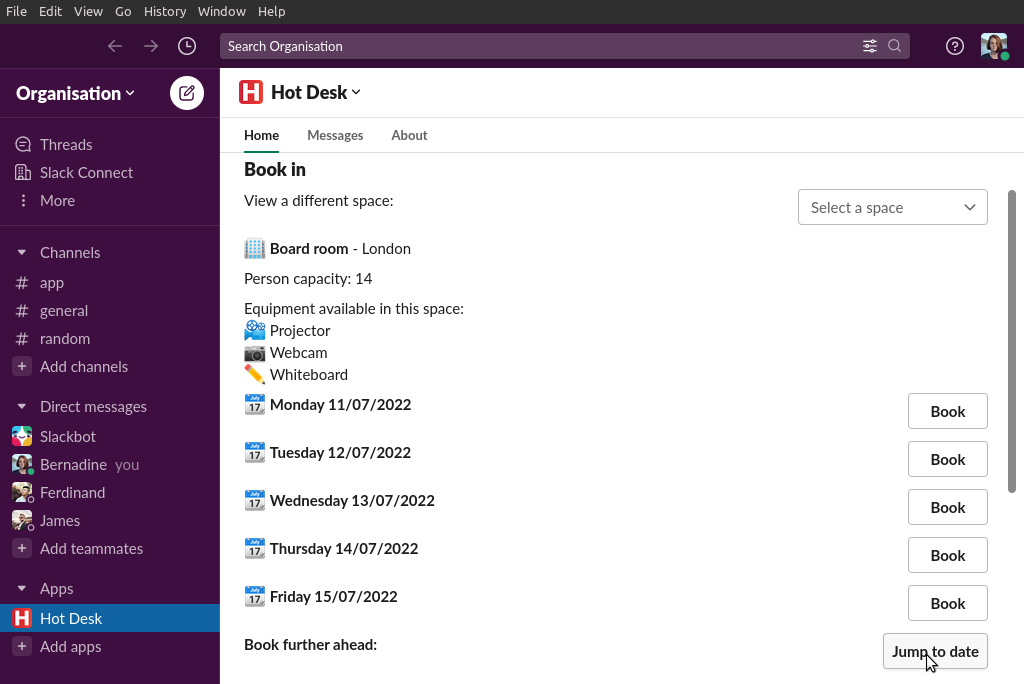 Step 4: Click the book button next to the day you're planning to have a meeting.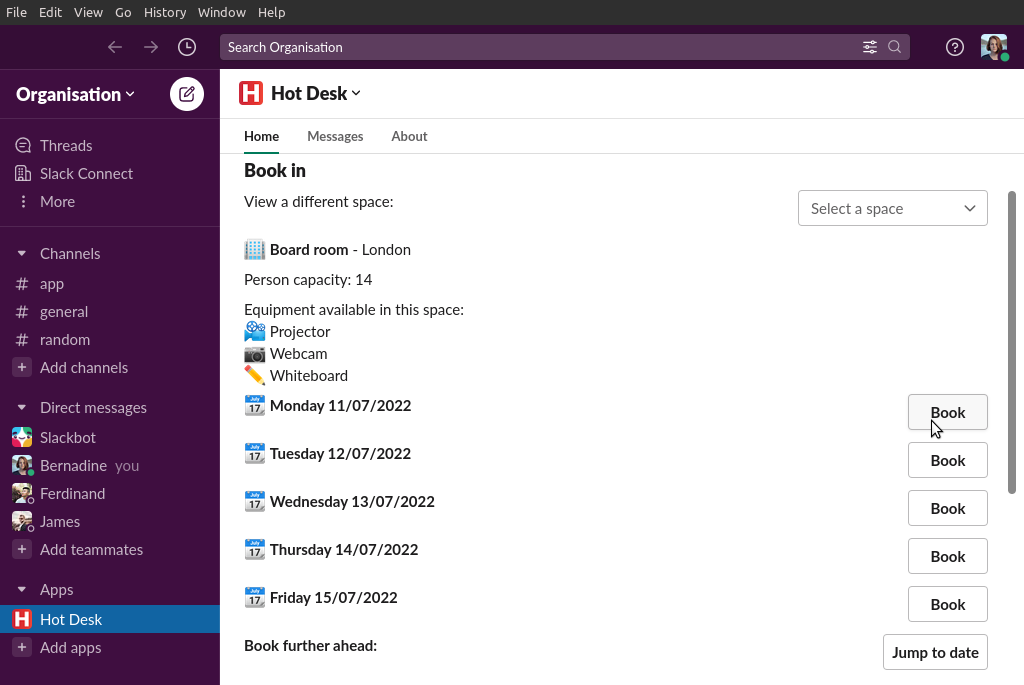 Step 5: Select the start and end time of your meeting, then click the green "Book" button.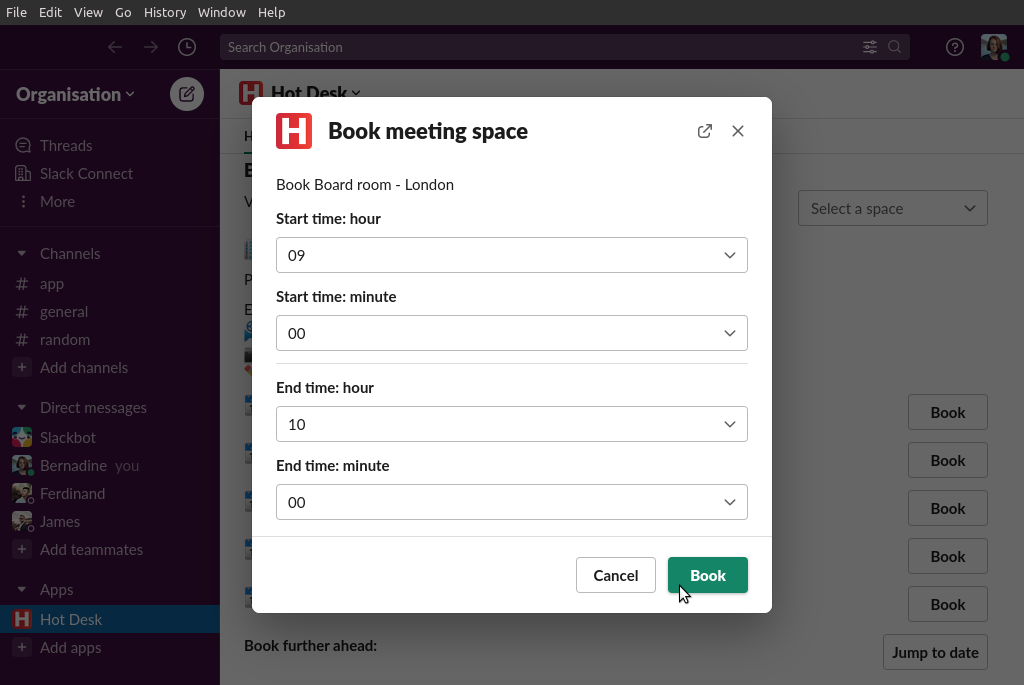 Done! You can now see your booking in the schedule.