See who is going to be in
Step 1: Open the Hot Desk app within Slack.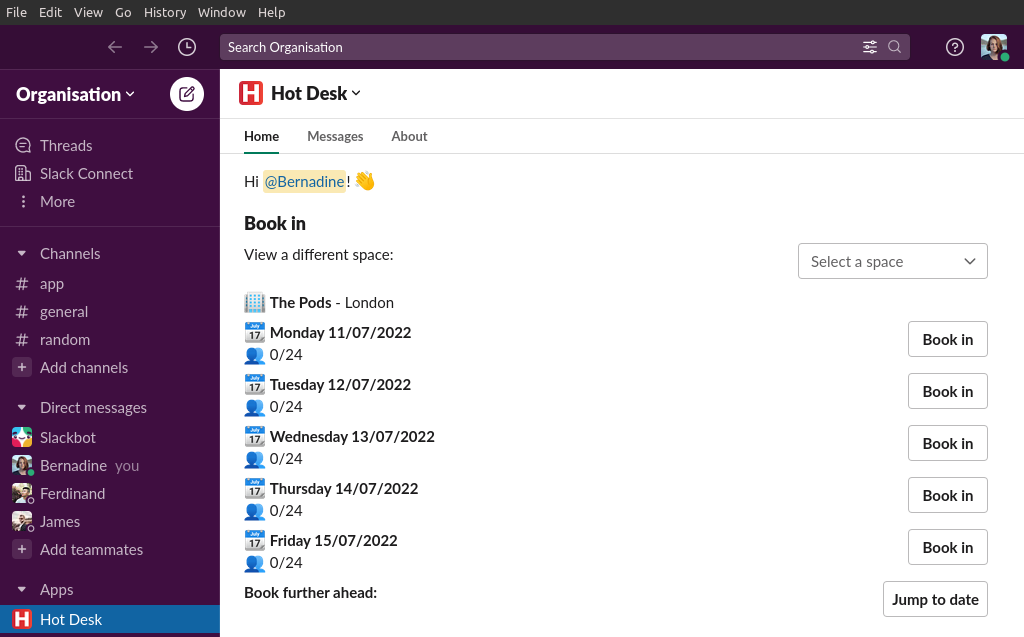 Step 2 (optional): Select the space you want to view.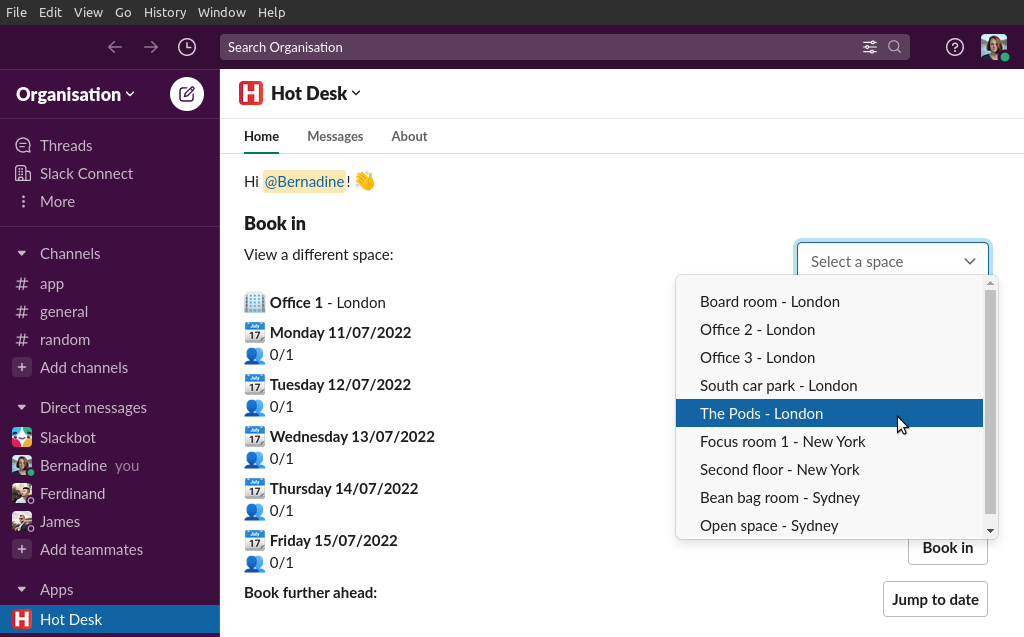 Step 3 (optional): Find the day you want to view, if the day is not visible use the "Jump to date" button to view future dates.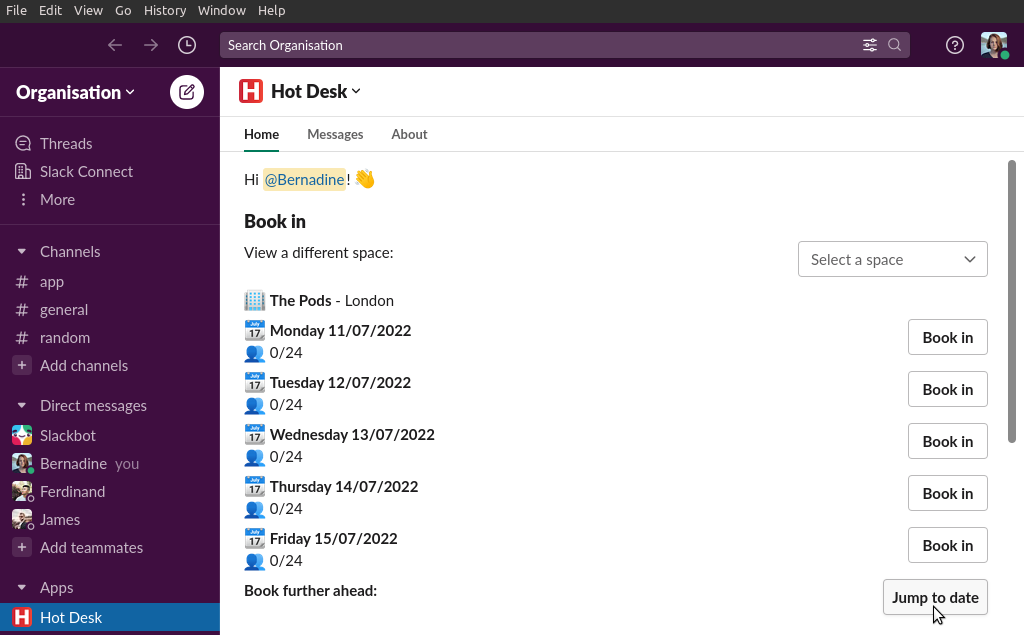 Done! You can now see the desk booking schedule.