How to install Hot Desk in Slack
Step 1: Open the Slack app directory and click the "Add to Slack" button.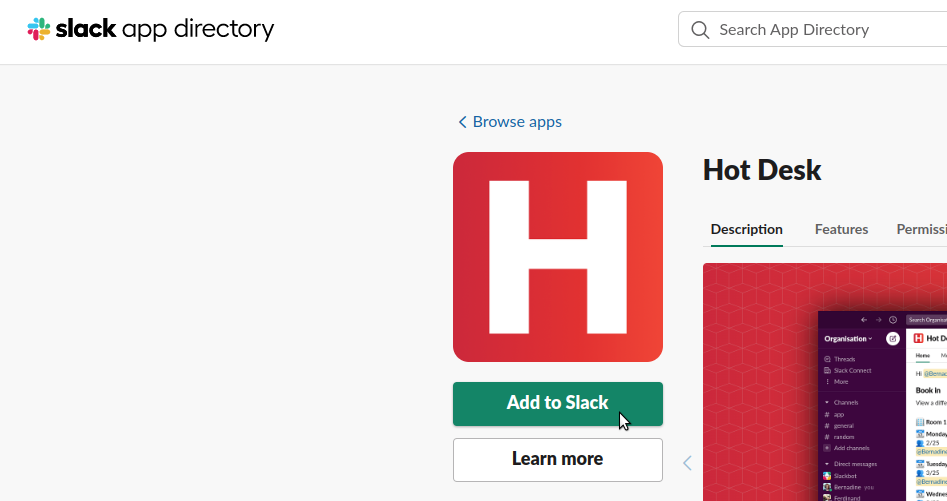 Step 2: Click "Allow" to grant the necessary permissions. We use a minimal set of permissions for the app to function.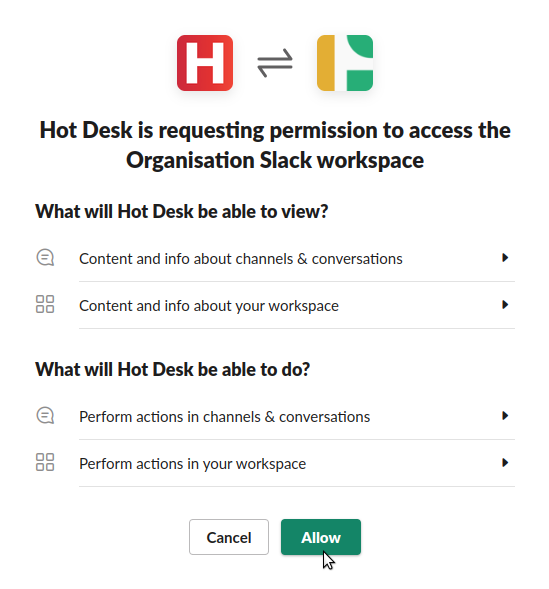 Done! You should see the welcome screen in Slack. You can now add your first space to Hot Desk.